Bishop Dwayne L. Bull is a visionary, entrepreneur, and spiritual leader who is reaching the world for Christ by empowering and equipping the kingdom of God through church, business, media, and missions. He serves as Senior Pastor of both PowerHouse Ministries, Inc. in Smyrna, Delaware.
In addition, he is the Presiding Prelate of Dominion Alliance Kingdom Ministries, which is a synergistic fellowship of ministries, businesses, and churches. Bishop Bull actively partners with his spiritual father, Bishop Ralph Dennis, presiding prelate of Kingdom Fellowship Covenant Ministries, to spread the gospel in South Africa and has been invited to speak to congregations in Nigeria and Sierra Leone. His sermons and prayers have blessed the nations and his sphere of influence is growing.
His heart is to reach people beyond the pulpit, so in 1996, he founded the Smyrna-Clayton Learning Center in order to facilitate community outreach. He then founded Dwayne L. Bull Ministries in order to equip and encourage leaders. With more than 25 years of experience in the industry, he has established himself in the business sector as the founder and president of several businesses including Dwayne L. Bull Insurance, Inc. and CORE Property, Inc. and his heart is to help others experience financial freedom.
Married since 1988, Bishop Dwayne L. Bull and Lady Sybil Bull are an example of God's love and the parents of seven young adults. After more than 30 years of ministry, Bishop Bull continues to be a voice of influence, innovation, and clarity in the kingdom of God.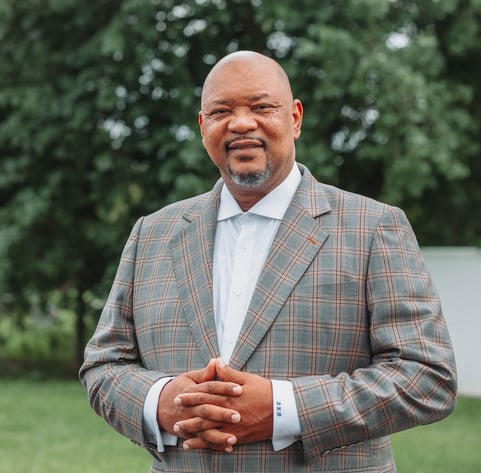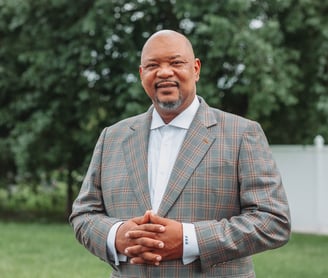 As a national speaker, international blogger, and co-pastor of two churches in Delaware, Elder Sybil Bull impacts people all over the world through her creative, relevant, and biblically-sound approach.
Elder Sybil began her walk with Christ at nineteen years old and under the tutelage of Elder Louis Bowers, Sr., she learned that she was called to teach and preach a powerful word and to shift atmospheres through intercessory prayer.
In 1995, after a few years of marriage and ministry, God called her husband to plant the first church, PowerHouse Ministries, Inc. in Smyrna, DE and since then, they have partnered in reaching not only their city, but their state for Christ. Over the past twenty years at PowerHouse Ministries, Elder Sybil founded a singles' ministry called Single Adults Living Truth (S.A.L.T.) and Women of Worship (W.O.W.) and God has used her to eternally alter the lives of women thru conferences, counseling, and establishing community.
Elder Sybil Bull has a deep passion for seeing God's people grow in Christ and execute their authority on earth to advance the Kingdom Of God, so she established Sybil Bull Ministries. Through gatherings such as Cupcake Confessions & Pillow Talk along with her online presence through blogging, she reaches men and women from the US to the UK.
All in all, she exemplifies a Proverbs 31 woman: she holds key leadership roles in many businesses in the insurance and real estate sectors, has been married to Bishop Dwayne L. Bull for over 35 years, and is the proud parent of seven beautiful young adults.